<! ╌ Start MPage ╌>
<! --- Begin of mcon ---/>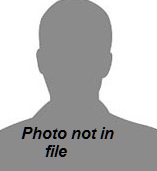 C.b.

---
C.b. is 59 years old Male Seeking Marriage
Shaker Heights, Ohio, United States
About C.b.:
I am a nice, kind, generous brother whom prays and fast regularly. Study the Quran every chance that I get. I have gray/black hair, brown eyes, and am 5'10", 194 lb. I was born and raised in the United States and my Ethnicity is mixed as an Irish/African American. I am self-employed and live alone. I am also a revert to the religion of Islam and am moderate in matters of the religion, meaning I do not wear it on my sleeves. Although I am a very hard worker and can work long hard hours at times, I do make time to enjoy board games, going camping and on nature walks, taking time out for family time, going to museums & galleries.
Seeking:
Seeking a nice kind woman ready for friendship and romance.
Looking for a Any from Any in 25-60 age range
Summary:
Name: C.b.
Age: 59
Reside: Shaker Heights, Ohio, United States
Root: United States
Marital Status: single
Religion: Muslim
Practicing level: Practicing
Height: -5ft 10in
Body Type: Average +Have Children: Yes Smoke: No Drinker: NoHair Color: - Eye Color: BrownOccupation: Self Employed Education Level: CollegeMember Since: 2023-09-04 14:43:32 Last Login: 2023-09-04 14:43:32
<! --- End of mcon --/>