<! ╌ Start MPage ╌>
<! --- Begin of mcon ---/>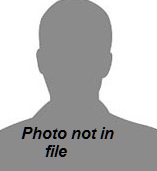 Ouali Mohamed

---
Ouali Mohamed is 58 years old Male Seeking Marriage
dublin 6, Ireland
About Ouali Mohamed:
I, Lived for nearly 29 years in Europe I, thought I, will be ok in Europe, But the truth it wasn,t easy at all two marriages, two divorce and thanks allah for giving me the protection I,needed to practice my religion .
Seeking:
Muslim man looking for woman who can help him and herself. and to work toward the journey to Paradise because I,am not looking to try another adventure it has to be the last inchallah.
Looking for a Muslim from Any in 35-44 age range
Summary:
Name: Ouali Mohamed
Age: 58
Reside: dublin 6, Ireland
Root: Algeria
Marital Status: Divorced
Religion: Muslim
Practicing level: Practicing
Height: 170 cm
Body Type: SlimHave Children: No Smoke: Yes Drinker: NoHair Color: Black - Grey Eye Color: BrownOccupation: Employed-Professinal Education Level: CollegeMember Since: 2014-10-31 00:00:00 Last Login: 2019-09-01 00:00:00
<! --- End of mcon --/>